Rob's European bike tour
This page is dedicated to my cycling tour around Europe. This is what I spent most of 2002 doing.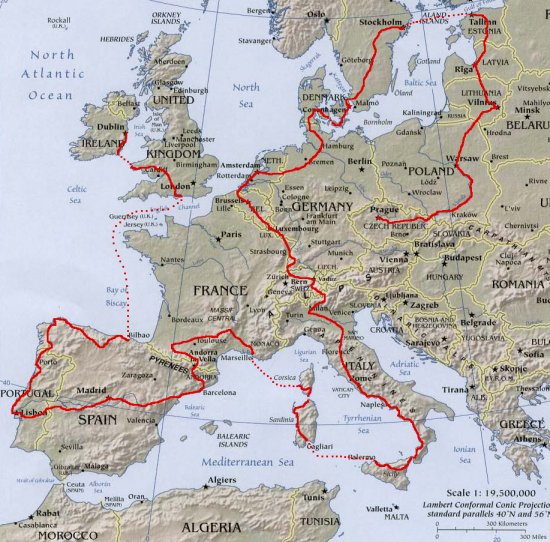 The vital statistics:
Days on the road: 282 (05/02/2002 - 13/11/2002)
Distance Cycled: 15263 km
Days not cycling: 97
Average Kms per day: 54.1, 82.5 (excluding rest days)
Countries visited: 21 (Ireland, Wales, England, Spain, Portugal, Andorra, France, Italy, Vatican City, Switzerland, Liechtenstein, Germany, Luxembourg, Belgium, Holland, Denmark, Sweden, Estonia, Latvia, Lithuania, Poland, Czech Republic)
The list of thankyous to the people who helped me out along the way.
I wrote a monthly update about what I've been doing, here's the back issues:
---
Copyright, Robert Lowe 2002